This short video explains why so many people choose to become a certified expert and work
all year long to take their final exams at the Handwriting Univesrsity's Annual Conference.

If you've been thinking about studying handwriting analysis, get enrolled into the home
study course this month and in September, you can take the tests at the conference… and walk
across the stage as a Certified Handwriting Expert.
But, you MUST be enrolled into the 301 Certification Course to get the seminar ticket
to be eligible to take the tests during the conference.
Get Enrolled Today and Qualify for the Discounted Conference
Tickets and take you final exam at the Conference.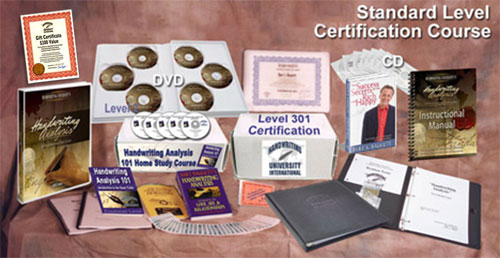 Yes, Enroll me now. I want to order the Home Study Course today.
I want to see my name on an official "Certification" which I can hang on my
wall for years to come and even start a business full or part-time .
1-800-398-2278