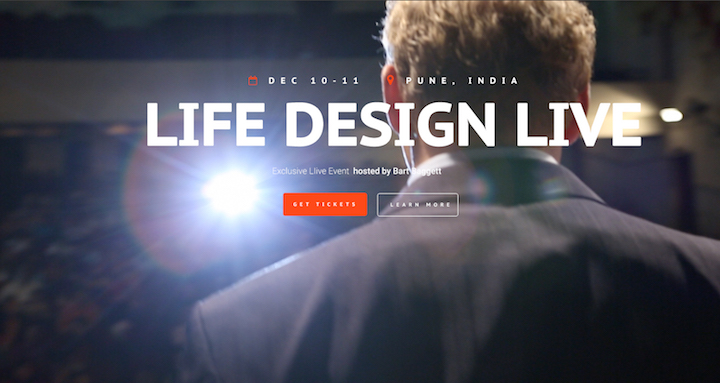 Life Design Weekend
Personal Transformation and Handwriting Analysis Conference
December 10th-11th, 2016
Pune, India.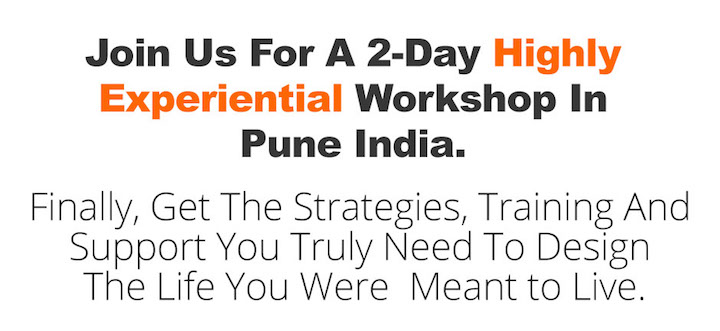 After you break through inner limitations using these exclusive "life design" mental programming processes, success strategies and tools, you'll be ready to:
Help more people than you've ever thought possible.

Make more money than is currently comfortable.

Be happier in every moment than you ever had before.

AND expand your "comfort zone" so you really can life a life of magnificence.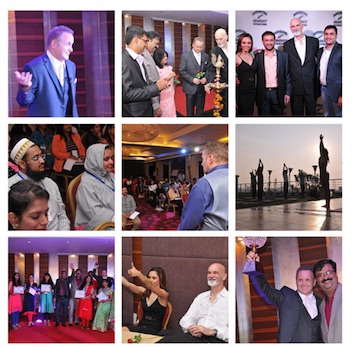 You will begin to make decisions differently than before.
Let go of fear and embrace confidence in your future. 
When you unleash the inner Unstoppable YOU.  You can go after your BIGGEST GOALS with certainty and focus.  Within days and weeks, you will begin to achieve more with more a sense of ease and flow than you could have previously imagined was possible.
Even if you don't believe it now…life can be easy.
Life can be can.  Life can be abundant.
We will help you "reprogram" you unconscious mind to ADOPT a new outlook on life.  When you change the "frame" of your perceptions, your emotions change instantly.
This is your opportunity to discover the secrets of the designing your life with intention and purpose.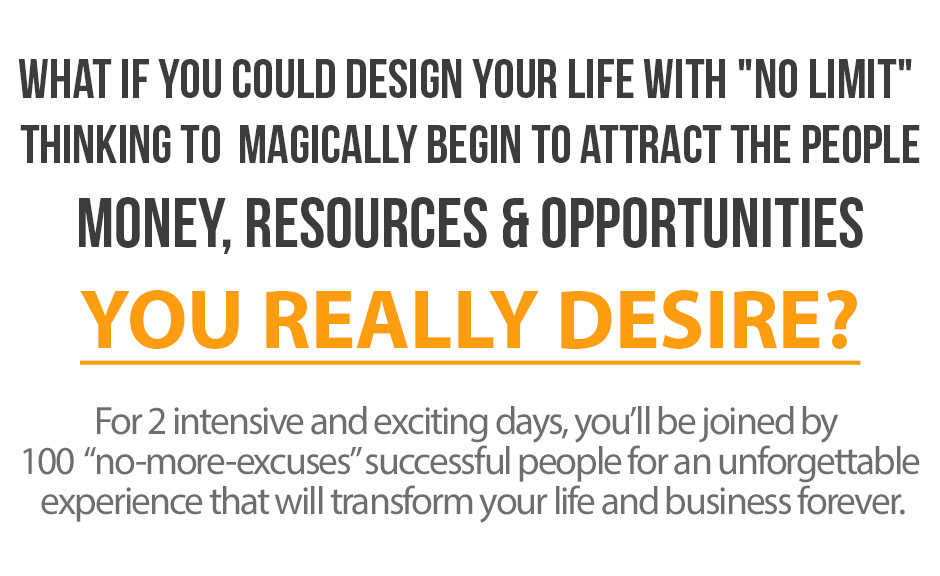 I am NOT going to be showing you how to duplicate what most millionaires do and think because more than your realize are rich in money only… poor in "happiness".
I will be unveiling our exclusive PRISM system that will help you not only make more money than you need, but to also be truly fulfilled and energized by your work, relationships, and life.
You are going to tap into something that's bigger than yourself! And you'll experience what it's like to tap into a power within that will unleash your own inner creativity, effortless motivation, and make a difference. 
Get unleashed and tap into your full personal power so you can attain anything you want – including a thriving business of your choice.
This event will include advanced handwriting analysis skill, basic handwriting analysis evaluation, NLP, time-line therapy, guided meditation, and much, much more.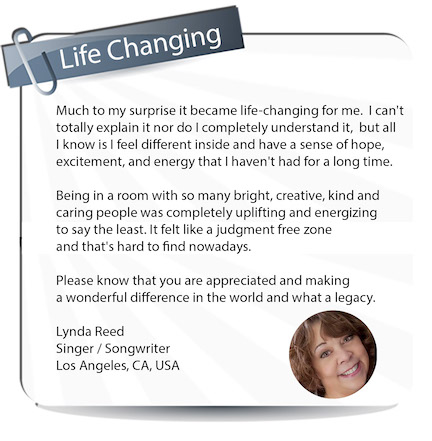 Join Us For A 2-Day Highly-Experiential Workshop In India.  Finally, Get The Strategies, Training And Support You Truly Need To Design The Life Your Were Meant to Live.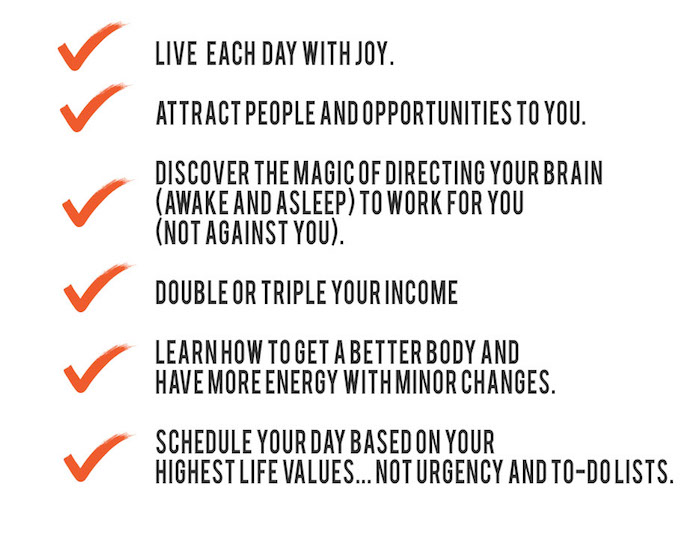 This event includes exercises and concepts that Bart Baggett has taught in his many books and live events… but has added a  few more that audiences have never heard and will be delighted.  Something fresh, new, and even more effective.
Neuro-Audio-Therapy
Grapho-Therapy
Guided Meditation
The Magic Question
Neuro-Linguistic Programming
P.R.I.S.M. Life Assessment
P.R.I.S.M. Life Design strategies
Handwriting Analysis (Basic and Advanced)
And so much more.
Plus, Bart Baggett will be joined by a select team of hand-picked trainers from the USA and India to share their "best strategies" for success and happiness in life and business.  This seminar will be conducted in English with select content in Hindi.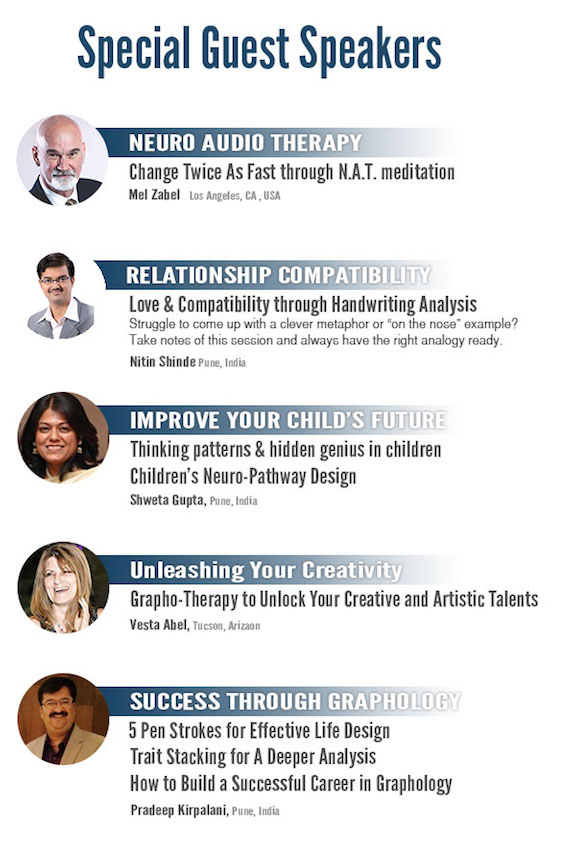 Plus, if you are willing to invest now and start your transformation before the event even begins… the first 50 paid enrollments get full and complete access to Bart Baggett's latest transformational video training course.   Unstoppable You.  This bonus will be removed on or before September 21st, when the early bird discounts expire.  As of this post, 44 tickets have been reserved and paid in advance.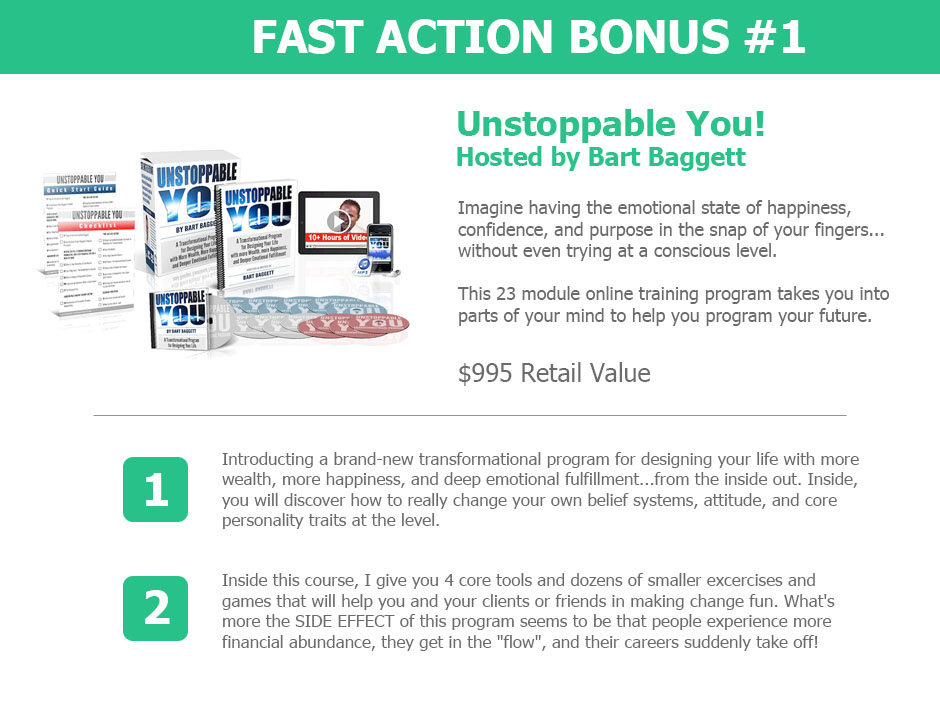 Life Design LIVE
December 10-11, 2016.  Pune India. 
Tickets are extremely limited.  Our room only has space for 150 attendees and our staff and team members work with the audience in small groups so you get lots of personal attention.  No tickets will be sold at the door.  You must pre-register and secure your seat. The bonus items are first-come-first serve.  They will removed without notice, so do not procrastinate.
RSVP today so your seat is secured.
Tickets within India: Contact Pradeep Kirpalani
Mr Pradeep S Kirpalani
Renovision Management Consultants
You can pay in Rupees or even installments directly with our Pune team
+(91)-98-90-373574 Mobile
Shweta : (+ 91 ) 98- 50- 220539
Want to RSVP right now using dollars?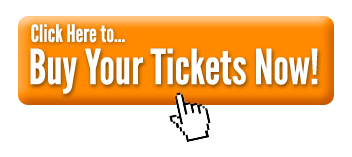 Tickets for International Visitors: Use the orange button above for secure checkout using payapal or any credit card.   Question,  Contact Brianna Fish
Handwriting University International – Los Angeles, CA
1-310-684-3489 Ext. 2
http://handwritinguniversity.com/members/help-menu/about/
Stay tuned for daily schedule, online ticket purchase, and early bird bonuses.